Updated on 9/17/12
The winner is:
Random Integer Generator
Here are your random numbers:
8
Timestamp: 2012-09-17 20:54:43 UTC
Kaity! Please send me your shipping address. Congrats!
Today I received the best blog package ever, free gum!
Those of you that know me personally probably never see me without a piece of gum in my mouth (unless I am working out). I would consider myself a gum addict so I was very thrilled to receive some gum to add to my crazy gum desk collection! Why did I receive Trident?
Trident recently partnered with Steve Aoki (one of my favorite electronic dance music DJ's) and Duran Duran on a live tour called the "Trident See What Unfolds" Live Road Show.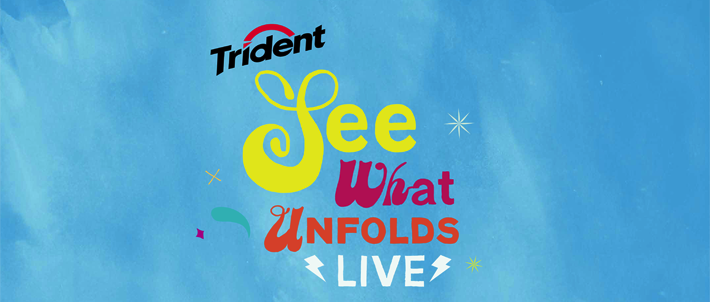 Content and/or other value provided by our partner, Trident.
Content and/or other value provided by our partner, Trident.
Approximately 3,000 lucky fans were treated to an evening of unexpected surprises thanks to world renowned DJ Steve Aoki, who hosted an unforgettable performance that included an appearance by legendary pop superstars Duran Duran. The defining moment of the night was a Steve Aoki produced remixed performance of the band's classic hit, Hungry Like The Wolf, aptly named, "Hungry Like The Wolf: Steve Aoki vs. Duran Duran – The New York Werewolf Mix" that brought the house down. The remix was the joint vision of electronic dance music master DJ Steve Aoki, and Duran Duran, who collaborated for weeks on the reinvention of the song.
Content and/or other value provided by our partner, Trident.
Below is a video of the Hungry Like the Wolf (Steve Aoki Remix) track. I love it!
Giveaway!
Trident is offering one lucky Missy Maintains reader a Year Supply of Trident Gum!!!!!!
How to Enter:
1. Let me know your favorite music collaboration of all time. My top three have to be Tiesto and Madonna, Avicii with Alesso, and Justin Timberlake with Britney Spears (yeah, I went there).
2. Tweet about the giveaway. "Win a Year Supply of @tridentgum from @MissyMaintains! #SWULive  Enter here: http://bit.ly/O8rz1C"
3. Become a fan of MissyMaintains on Facebook and then share the giveaway on your Facebook page. 
I will choose a winner next Monday, September 17. Good luck!
Disclaimer: Trident provided me with free gum and a year supply for a reader. I was not paid to write thispost.
Related posts: