Morning! I've been trying to type this post since yesterday but my computer is having major issues. There is some Total Security program that keeps popping up. It is trying to make me pay $60.00 to buy the full program but I already have 2 other virus protection programs. It is blocking a bunch of websites and is making everything slow. I can't get rid of it either! It tells me I have to buy the program if I want to uninstall it. Ahh I hate computers. Other than that, it's been a good and busy weekend so far. I will recap back to Friday!

FRIDAY
I knew I needed to try the Justin's Almond Butter right away that I purchased from Whole Foods the night before!
Yum! Now I know why everyone raves about this stuff. It was super creamy and had a delicious maple flavor to it. I may need to buy a jar of this in the future!
For lunch I went to Westside Market. I had a sample of these pop things (I forget the name right now!) with edamame hummus spread.
I created a wonderful salad as well.
It contained broccoli, goat cheese, avocado, and salmon. It was perfect! I had some soy crisps on the side to munch on.
One more shot of the best salad ever…..
MMM. Then someone put this on my desk right before I was about to leave work:
A chocolate cupcake with peanut butter frosting! Yes please!! Nice way to end the work week!
The boy came and met me for dinner because he was able to switch his work shift from Friday to Monday! He requested anywhere with pizza and salad. We thought of a few places but we ended up back at Whole Foods again! Why not if we both love it??
I made a similar salad to the one I got the night before. This time they had grilled mushrooms which I was very excited about. I also added peas, string beans, roasted sweet potato and cauliflower, chick peas, black beans, sesame broccoli, edamame, and baked tofu.
The boy got his pizza and salad. Two huge slices this time instead of one though!
I had half of one. So good.
We went to Lite Choice after! I got 1/2 vanilla and 1/2 chocolate mousse with crunchies!
We went home and broke out the bottle of NUVO that I got from the SingleEdition.com event last week.
The entire bottle filled up just one glass so the boy had vodka instead!
We watched State of Play but I passed out before the end. Of course he insisted on making edamame. I was still full from dinner but I could not resist!
Then he brought out grapes!
I added a few to my next drink.
The grapes at the end got me drunk! Haha just kidding but it was fun.
Yeah…. then he brought out popchips and hummus!
How does one resist a fresh container of roasted red pepper hummus and popchips?? I know I can't!! I went to bed verryyyy full!
Saturday
I woke up a little hungover but definitely needed a workout after all of those snacks the night before. I decided to go for a run while the boy was still sleeping. I was hoping to do 3 miles and possibly 4 miles around the track at Flushing-Meadows Corona Park. I left the apartment without eating anything to avoid side cramps. I did have half of a Z-bar but I think that was at 4 in the morning!
From the start I could tell I was going to have a hard time. I was running against the wind so I probably should have turned and ran the other way but I decided to just keep going. I made it around the track one time (2.3 miles) but had awful side cramps during the 2nd mile. I knew I was going to have to stop and walk for a minute before trying to run another mile or two.
I walked for a minute and started running again. The cramp was unbearable so I had to walk again. I spent the next 2.3 miles doing intervals of running and walking. While I was running, my Nike+Ipod said I ran 1.7 miles at a pace of 0! What?? At the end it told me I ran at a pace of 48 minute miles!! Something was wrong with it. Anyway it was a nice workout. I burned 615 calories by the end.
I got back from my run very hungry so I had a Blueberry Z-bar.
I got the boy up and we went to brunch! We decided to try a new diner so we went to the Forest Hills Diner. I saw that they had brunch specials which included a mimosa and coffee with breakfast. I was very excited about that! Always like a reason to drink first thing in the morning!
I got my mimosa
I was also very happy to see a goat cheese, mushroom, red pepper omelet as one of the options. Tower Diner does not have goat cheese!
It was so delicious!! All together…
My only complaint was the massive amount of goat cheese they put inside the omelet. This is how much I scooped out and there was still plenty left in there!
Not necessary but oh well. I got a fruit cup for dessert.
The boy got chocolate pudding obviously…
We barely ate the pudding because there were chunks in there. The Tower Diner wins that one. As I was getting up to leave, I knocked over my mimosa. Oops!!
I'd probably go back there for the goat cheese omelet but Tower Diner is a little more convenient so I guess it will depend on how lazy I feel like being!
A little later my friend Kaity came over. We got manicures and pedicures. We decided to go to the Beer Garden in Astoria after for dinner and drinks.
It was packed!
I had to look at this while waiting for my food. Yucky.
My dinner:

The fries were so good. I love when they are tiny and crispy like that. The shroom sandwich was good but a little salty. I think they made everything extra salty so people drink more! The boy got a cheeseburger and there was a salt packet in the middle of his meat! Ew!

 We had a lot of fun. I don't remember the end of the night. Apparently we ate edamame and more popchips when we got home but I had no idea!
I am going to stop here because my computer is driving me crazy. I already tried to restore it to an earlier date but there is an error every time I try! Blah. Any suggestions?
Stay tuned for a giveaway tomorrow!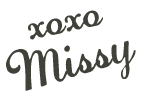 Related posts: