Good morning everyone. I do not want to be back at work! Mondays are no fun. I am still a little sick but at least have no fever anymore. I just can't stop coughing now! I will just keep drinking lots of green tea with honey
I had quite the July 4th. I mentioned that morning that I was going on a dinner cruise to watch the fireworks on the Hudson. I bought tickets from Wanttickets.com a few hours before the cruise.
The boy and I got to Brooklyn about an hour before the cruise was boarding. We asked where will call was and said we ordered them online. The guy then told us that the seller was unauthorized and that we were unable to use our tickets. He told the people in line after us the same exact thing. I started to freak out because the total was $276.00 with service charges and everything! The guy said I would have to call my credit card company and stop the charge before it went through. We would also have to buy new tickets for $100 a person if we wanted to go on the cruise.
I immediately called my credit card company and told them the situation. They told me that I can't do anything for about a week until the charge goes through. Then I have to dispute it and hope that I get my money back. So stressful!!
The boat we originally bought tickets for included dinner and open bar. It looked like it was mostly older people getting on and not the dance party cruise we bought tickets for. We decided to check out the other boats to see if they looked any better. A couple of the other boats were sold out and some had no food. The only thing we ate all day was cereal so we were both starving. We had no time to get food and bring it on the boat. We almost considered getting back on the subway and going to Manhattan to watch the fireworks on land. We both really wanted to go on a boat so we chose one at the last minute.

This boat was only $50.00 a person but had no open bar. It did not have a sit down dinner or anything but had some food so we figured it was better than starving for 6 hours.
The first place I went was the bar!

The second place I went was the little food stand!

This was the lower floor inside seating area. There was also a top floor with a dance floor. They played really awful 80′s music so only about 3 people danced the entire time.

My food options were hamburgers, hot dogs, pretzels, cookies, or Twizzlers. We decided we would just have a hot dog and go to dinner after the cruise because I knew I'd feel sick eating junk all night.

I have to admit, the beer and hot dog were delicious! I just did not feel so great after from all the hot dog oil! Oh well.
The boat ride was really fun in the beginning even though I did not feel so well from being sick. We got some really pretty pictures.
I got to see Coney Island for the first time!

It was incredibly windy! Not great for a fever!

We arrived right next to where the fireworks were going to be lit at around 7:00.

The fireworks did not start till 9:20 so we basically sat there for over 2 hours in one spot! I got really bored. I think I would have had more fun if there was better music playing or something! The boy and I were both really starving because 1 hot dog just didn't do it for us. He finally convinced me to get a burger since it would be another 3 or 4 hours till we could have a real meal. The little girls started to serve it to me still in the package! They could see I looked disgusted so they immediately unwrapped it and put it on the plate.

I ate most of it since I was starving and drinking a lot but it was kind of gross. I definitely would have brought a sandwich on board if I knew this would be our only option!
I had a Red Bull Vodka to keep me awake while waiting for the fireworks!

At least there was a lot to look at!
Finally fireworks!

They were really good but I was just freezing from having a fever and nauseous from the burger so I couldn't wait to get off the boat. Once the boat started really rocking, I had to run to the bathroom and it all came right back up. Not fun!
I felt a little better after that but was still soo freezing! At one point I looked up and we were right next to the Statue of Liberty!

We finally got back to Brooklyn around 11 at night. I was dreading the freezing subway ride! The subway ended up taking us over 2 hours to get home! Half of the lines were not running since it was so late. It was pretty much torture since I felt so horrible. Being on a boat was cool in the beginning but next year I will stay on land!
By 2 am, I was starving again so I had a nice bowl of cereal!

Much better on the tummy than the greasy burger and hot dog! What a night!
Sunday morning I woke up feeling slightly better. I saw the sun so I knew I needed to lay out! First I made a Green Monster to get me going for the day.

I used skim milk, a banana, spinach, blueberries, and a wheat grass powder.

This was my best one yet!

I set up my towel, book, and smoothie in my "backyard" and layed out for a few hours.

No furniture yet haha. We also plan to garden this week and get rid of those ugly weeds!
I had a Healthy Hazel Boomi Bar as well. They are so good!

After laying out, I decided to get a manicure and pedicure since the boy was still sleeping (I got him sick). Oops!
I picked up a Lychee Bora water.

I love them but unfortunately they are $3.99 a bottle! I cannot get addicted to them!
When I got back, boyfriend was finally awake so I had breakfast with him even though it was 3:00!

We decided to go to Blockbuster to get a movie for the night. We ended up going on an hour long walk since it was so nice out. That was my only workout all weekend so it felt good to get moving again!
We came back and had the usual turkey, ham and cheese wraps!



I had some cues, carrots, hummus, spinach, pickles, and tortilla chips on the side! Oh yeah, and a Corona Light. It was the weeekend so drinking was allowed

It was a nice long weekend even though I was sick! I am hoping to get back to the gym after work today. I will see how I feel later. I just better get my boat money back! AAh!
Stay tuned for a giveaway tomorrow!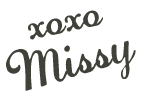 Related posts: