1st Kabocha Success!
3 October, 2009|Posted in: Recipes
Hello hello. I feel like a loser blogging on a Saturday night but my plans fell through so why not? I will do a little Friday night recap and then get to my exciting dinner tonight!
Friday after work I went to Core Fusion! It was HARD. I say that every time but it gets soo much harder after not going for a week or two. My legs were shaking so much! I really need to go once or twice a week. I feel so much stronger and happier after every class!
I came home and had leftover Mexican! I made it over a salad with avocado, salsa, and blue tortilla chips.
I love avocado!! Oh and I had a beer since I was at home doing nothing on a Friday!
I had some Cookie Dough Turtle Mountain ice cream for dessert. I am happy I finished off the container so I do not have to worry about it tonight! So sad.
Saturday!
I woke up at 7 am for reasons I won't mention on here. I never fell back asleep, yuck. I had plans to go to Long Island with Dori to get our dress measurements for Melanie's wedding. I had a bowl of Kashi Honey Sunshine before leaving my apartment.
We took an hour train up and back with some drunk Irish men. Fun fun. Dress measurements are depressing. I will leave it at that.
I was starving when I got home so I made a mushroom and mozzarella cheese omelet with Nature's Pride bread.
I took a nice long nap after that! I woke up and headed to the gym. I promised myself I would get back into exercise mode this weekend! I did 45 minutes on the elliptical. I did intervals of 2 minutes at level 6 and 2 minutes at level 11. I could tell I hadn't worked out much lately because my heart rate went up to 188 during level 11! It felt good to be back at the gym.
I stopped at the health food store after and got lots of fruits and vegetables!
I was most excited about the kabocha squash! I've been dying to try it for months now since every blogger is obsessed! It always looks so good but I never had a clue how to make it!
That is until tonight when I tweeted asking how to make it! Kimberly from Gluten-Free Is Life
sent me her blog post with step by step instructions. It was very helpful!
First I cut it into long pieces. This was very hard! My huge knife barely did the job. It was very nerve wracking too because I am the type of person who would cut my fingers off since I never cook.
Next I sprayed my baking pans with Pam. I washed the kabocha with water and sprinkled salt and pepper over each piece.
I cooked them in the oven at 400 degrees for 30 to 40 minutes. Apparently Gladware baking pans are not meant to be in the oven for that long or something! They melted all over the oven racks!
I used them once before for brownies and they were fine. I think it is probably time to buy some real baking pans!
The kabocha came out great! It tasted very similar to sweet potatoes but even better ! I topped them over a salad with Sabra Spinach Artichoke hummus and avocado.
Delicious new hummus!!
Amazing salad for a cool fall night.
I have lots of kabocha leftovers too. Can't wait to eat them again tomorrow!
Not sure what my plans are for tomorrow! Probably just another day of relaxing and hopefully working out! Have a good one!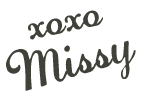 22 Comments